Sales and installation of window filters, as well as replacement cartridges for them. This lifetime earning model has proven itself in such well-known areas as printers, water filters, and home appliances.
HOW TO CALCULATE THE VOLUME OF B2C MARKET
According to analytics, 1 person population = 1 window.
Your income by the example of Tyumen city: 744 544 people / windows x 10% of customers x 2000 rubles average price = 149 810 800 rubles.
And that's just on the sales of window filters, and then continue to make money on the replacement cartridges for life.
HOW TO CALCULATE THE VOLUME OF B2B MARKET
Your future partners in sales of window filters are window companies, ventilation companies, construction companies and many others. For example, according to the 2gis.ru service, there are 277 companies in Tyumen city just from the window industry.
OKFIL Window Filters are already installed in 17 countries: ???????? Russia, ???????? Kazakhstan, ???????? Belarus, ???????? Ukraine, ???????? Latvia, ???????? Azerbaijan, ???????? Mongolia, ???????? Kyrgyzstan, ???????? Moldova, ???????? Poland, ???????? Macedonia, ???????? Georgia, ???????? Great Britain, ???????? Spain, ???????? Germany, ???????? USA, ???????? Canada.

OKFIL Window Filters / Оконные Фильтры
OKFIL Window Filters designs and manufactures innovative supply air valves with air purification and noise insulation, especially for cold regions. The company's mission is clean air to every home. OKFILWindow Filter allows you to ventilate the room with closed windows with protection against street noise, fine dust, car and factory emissions, and does not consume electricity at all. OKFIL Window Filters operate at outside temperatures from +60 °C to -55 °C, a unique technology protects the valve from freezing and airborne noise.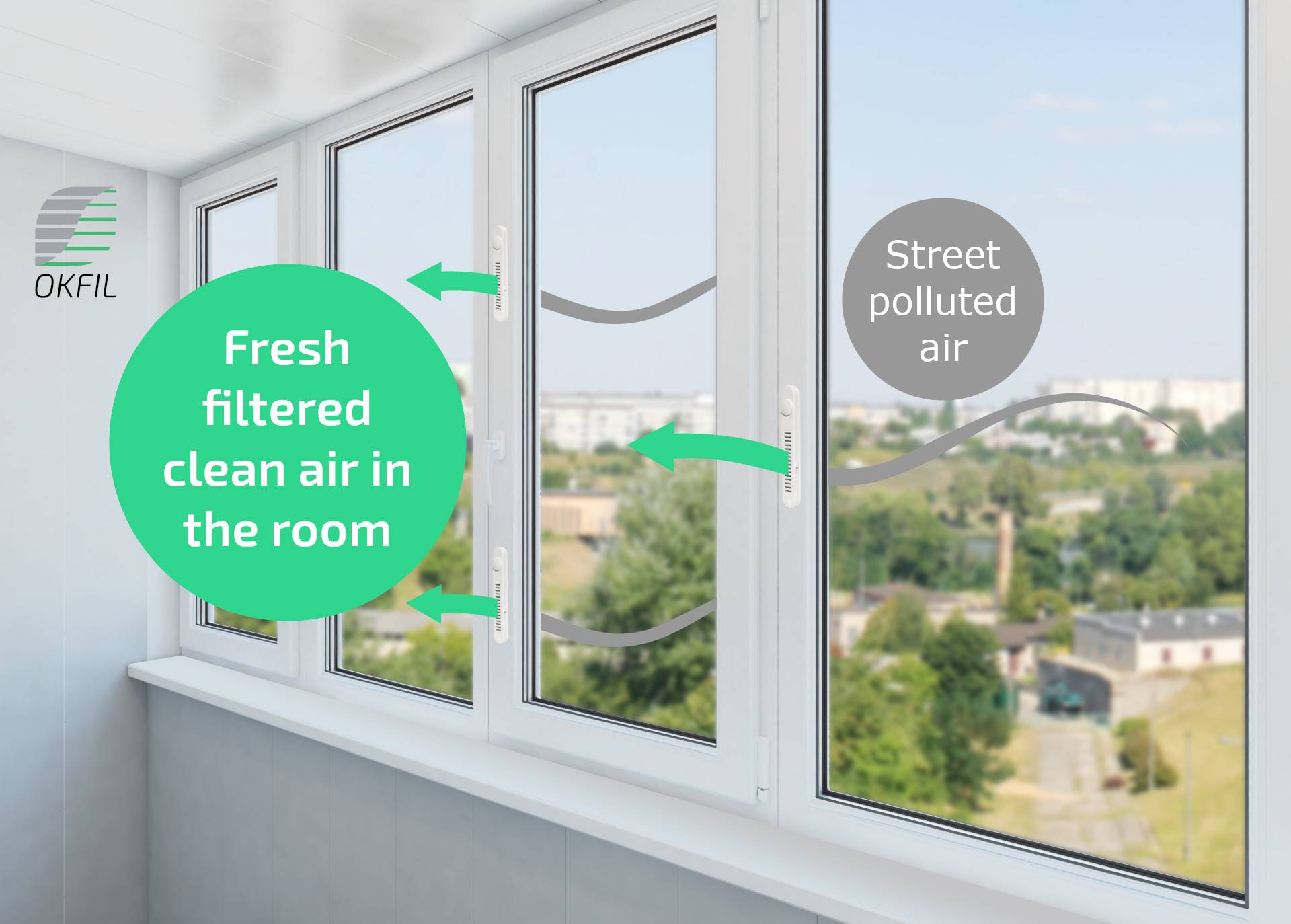 OKFIL Window Filters are already installed in 17 countries: Russia, Kazakhstan, Belarus, Ukraine, Latvia, Azerbaijan, Mongolia, Kyrgyzstan, Moldova, Poland, Macedonia, Georgia, UK, Spain, Germany, USA, Canada.


Business site www.okfil.biz (franchises, dealerships, training)
International website www.okfil.com
E-mail sales@okfil.com