The filter element is an important part of the window filter and must be changed regularly.
The degree of its pollution depends on the air quality in your area, where the windows exit (whether they look at the park or the highway, whether they are on the sunny side or not), the height of the floor (the higher the floor, the cleaner the air, usually). On average, the filter element lasts 6 months.
You can change the filter element yourself or by calling our specialist.
OKFIL Window Filters / Оконные Фильтры
OKFIL Window Filters designs and manufactures innovative supply air valves with air purification and noise insulation, especially for cold regions. The company's mission is clean air to every home. OKFILWindow Filter allows you to ventilate the room with closed windows with protection against street noise, fine dust, car and factory emissions, and does not consume electricity at all. OKFIL Window Filters operate at outside temperatures from +60 °C to -55 °C, a unique technology protects the valve from freezing and airborne noise.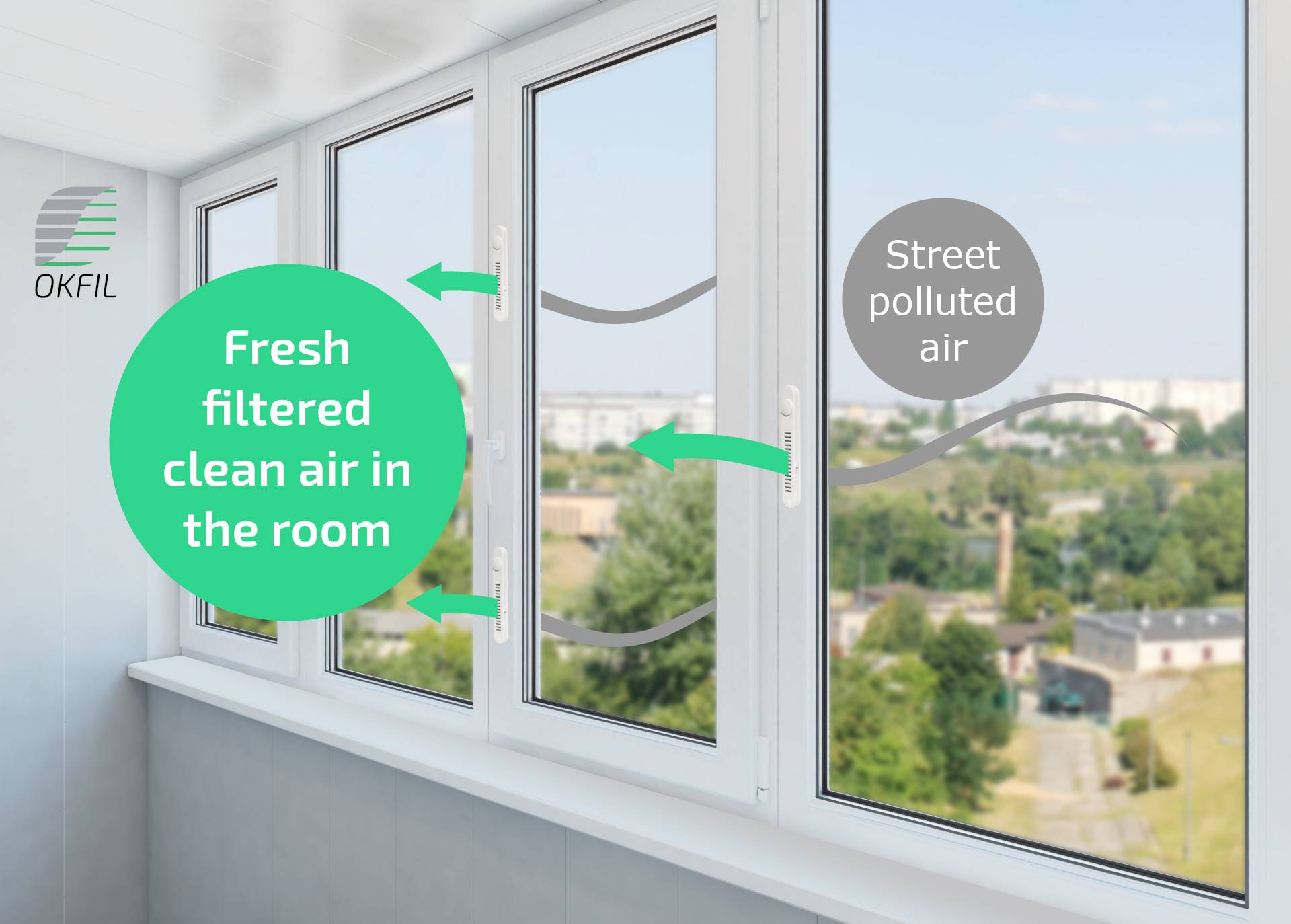 OKFIL Window Filters are already installed in 17 countries: Russia, Kazakhstan, Belarus, Ukraine, Latvia, Azerbaijan, Mongolia, Kyrgyzstan, Moldova, Poland, Macedonia, Georgia, UK, Spain, Germany, USA, Canada.


Business site www.okfil.biz (franchises, dealerships, training)
International website www.okfil.com
E-mail sales@okfil.com